Strawberries & Raspberries in containers
Fill containers quickly without a machine! Know how exactly how much substrate you will need! Container Board is a quick and easy-to-use solution for growing strawberries in containers. For raspberries, we offer a specialised compressed option as well: Raspberry Block!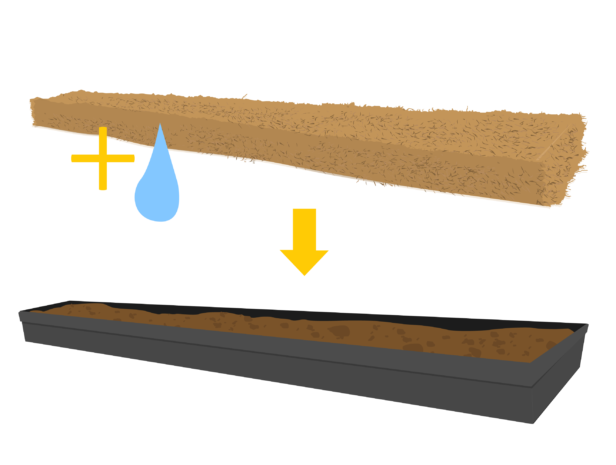 Just add water, expand and plant
Kekkilä Container Board is unpacked dry pressed board which is measured according to the container that is used. In other words, you will order as many boards as you have containers to fill. Planting is quick and simple without left over growing media or any mess.
Because the boards have been dry pressed, they are light and take up less space than regular growing media. Thus, they are easy to transport and store.
The boards are easy to take into use:
Because they have not been individually wrapped, the boards are simply lifted one-by-one directly into the growing containers.
Water is added to expand the growing media
Strawberry young plants are planted
Planting strawberry young plants couldn't be any easier!
How to use our grow boards
In this video our berry expert Eija Lankinen and product manager Kari Silokangas present Kekkilä Professional's pressed growing media. Have a look at the video to learn all benefits of Container Board for strawberries and Raspberry Block for raspberry cultivation and watch a demonstration of how to take them into use.