MyProfessional: A growing community
We're already halfway through 2023, making it an excellent moment to look back on what we have accomplished alongside our global partners in the first half of the year. This year, we've been working hard to expand and improve our exclusive distributor platform: MyProfessional. The platform has been buzzing with dynamism as we continued working tirelessly to empower our distributors with product data information, product catalogues, order details, e-trainings on a wide range of horticultural topics, and many more perks. MyProfessional is supported by an easy-to-read, lighthearted monthly newsletter featuring all the new content that has been added to the platform that month.
We're proud to see that many of our recently onboarded distributors are finding their way to the platform regularly. With their input we will be able to improve the platform further, to perfectly fit the needs of our partners and successfully support many more of them in the coming months and years.
This infographic shows some of the key numbers regarding the use of our platform: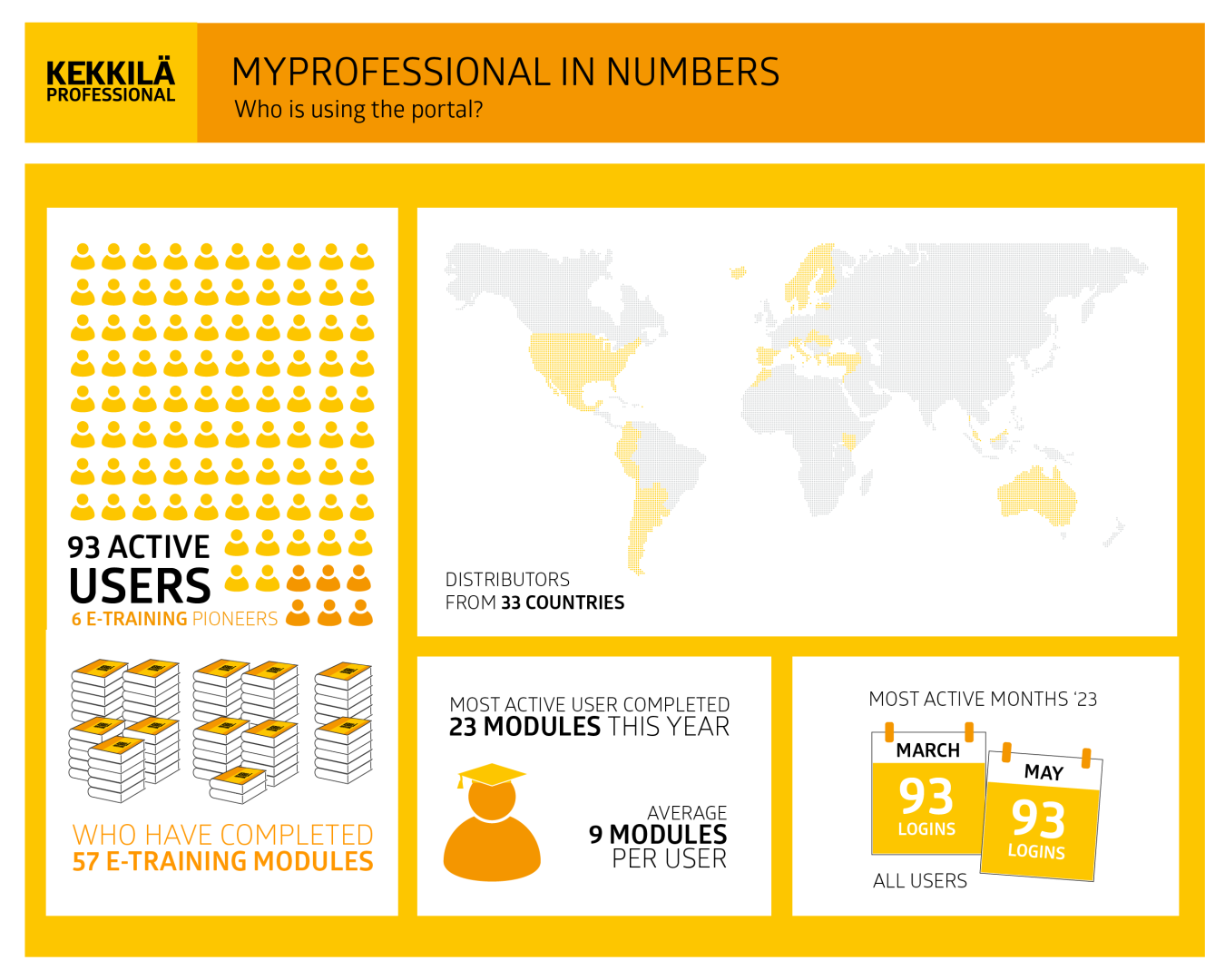 We're very proud of our distributors who are taking this tool into use more and more and finding ways to leverage the platform for their business! We hope to onboard many more partners in the second half of the year and look forward to supporting more pioneers with their learning journey through our ever-expanding base of e-trainings.
Feel free to reach out to our expert on this topic for any questions or comments about this thriving global community by email at max.castro@kekkila-bvb.com.