The VHM range is a high-quality peat substrate range suitable for lettuce and herbs grown in pots.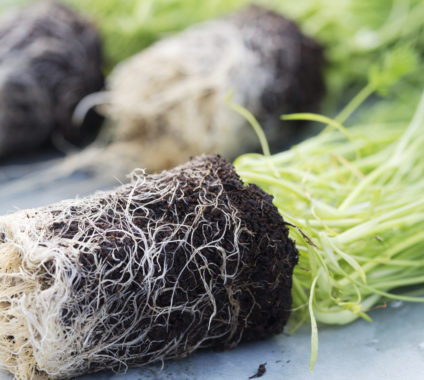 Growing potted vegetables
For the hydroponic cultivation of potted vegetables we recommend substrates in the VHM (Vegetable and Herb Mix) product range.
The products in the VHM range are made of Sphagnum peat. Our unique screening method allows for a dust-reduced structure of the substrate. It provides more uniform filling properties. The dust-reduced substrates releases less peat particles into water and the water filters require cleaning less often.
Winning properties
Uniform pot-filling
Reduced cleaning of filters