Finnish grower Piltti thrives
For this article we spoke to one of the many growers using Kekkilä Professional growing media globally. Find out how our brand and products have been able to support their growth and why this Finnish grower is a satisfied customer.
Finnish grower Piltti Oy Kauppapuutarha is one of the many professional growers using Kekkilä Professional products. This third-generation family business located in Pöytyä, in Southwest Finland, operates within a total of about 1.8 hectares of greenhouses. In this article Hanna Helenius tells us a little more about their business and the way Kekkilä Professional growing media support them. Hanna Helenius is both owner and grower at Piltti where she works as the Managing Director.
What do they grow?
Piltti Kauppapuutarha mainly specialises in growing baby spinach and valerianella locusta, both leafy greens. In addition they also grow other plants that produce consumables like strawberries, chili, tomatoes and herbs for retail. During spring and summer Piltti Kauppapuutarha also offers some ornamental potted plants, including brightly coloured daffodils, hyacinths, amaryllis and lilies.
Hanna explains that she is very proud of their company being brave enough to pick uncommon varieties to cultivate. "We have boldly chosen plants that are not traditionally grown in greenhouses in Finland. Learning the cultivation, product development and marketing of these plants has been a major effort." she explains. This required a lot of determination and perseverance from all who were involved.
How do Kekkilä Professional products help?
"Kekkilä Professional products are of high quality and the product family is extensive. Kekkilä-BVB carries out continuous product development work and they are able to support with fertiliser and growing media advice. These two things go hand in hand." says Hanna.
Kekkilä Professional shares its knowledge and technical insights with distributors all over the world. These distributors are then able to fully support growers using Kekkilä Professional products and help them achieve the best results possible.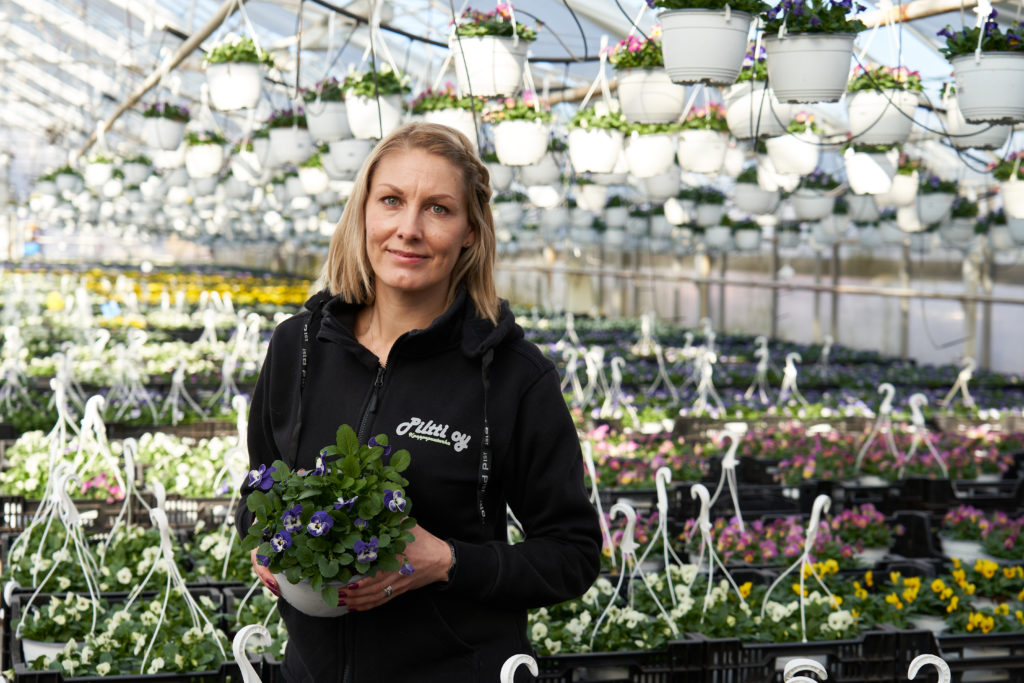 Peak yields
"A good example of how the high-quality products and advice helped us is the way we were able to achieve peak yields with spinach. After improving both the growing medium choice and revising the fertiliser recipe the results started showing. Because we grow in glass-covered open soil, the changes are slow and proper fertilisation and the structure of the growing medium are crucial for the harvest!". Hanna shares.
Would you like to know more about Kekkilä Professional growing media or the technical support you can get? Contact a distributor in your area and learn more.