A grower's irrigation strategy is an influential part of cultivation. If you know how to recognise when your irrigation strategy does not match your crop's needs, you are better equipped to improve it.
Let's see how irrigation affects root development.
Irrigation
frequency or amount is too high
If crops get too much water, and the substrate is not able to drain all the excess water, the air content around the roots will decline. Roots will not be able to develop, and the young plants can not take up the nutrients they need for growing. 
Next to that overwatering can also cause plant diseases or rot.  
Irrigating too little
When young plants receive too little water, and the substrate gets too dry, they will not be able to take up enough water and nutrients to develop and grow. Also, when the substrate gets too dry it becomes hydrophobic, which means that it repels water and is exceedingly difficult to re-wet. Always maintain some amount of moisture to ensure re-wetting.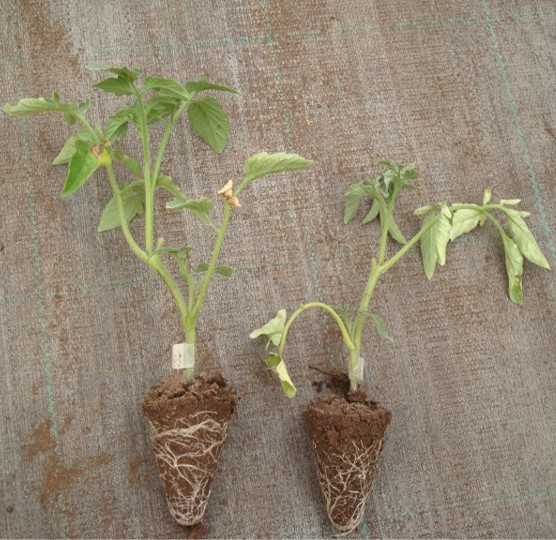 Irregular irrigation harms root development
Whenever a grower switches to different irrigation strategies during a crop's growth cycle, this also affects root development. We can clearly see that in the picture below. The root system has not been able to develop evenly, because it has been trying to adapt to different irrigation cycles. This affects plant growth in the long run.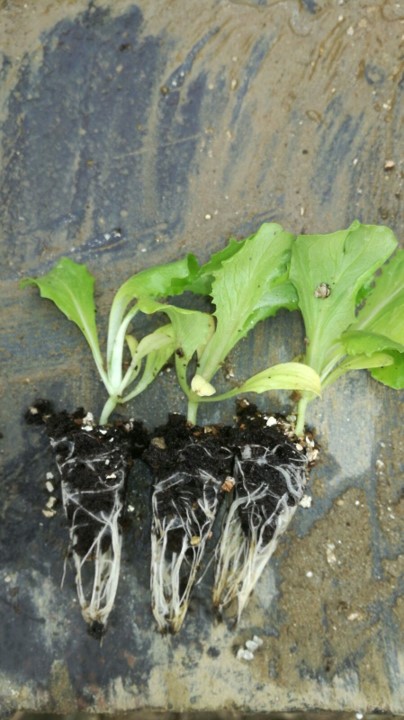 Would you like to learn more about checking the moisture level of your substrate before planting? Have a look at this related article and be sure to watch the video! 
 With these helpful tips, you will soon get your irrigation strategy right, and you will get the best performance out of your young plants.