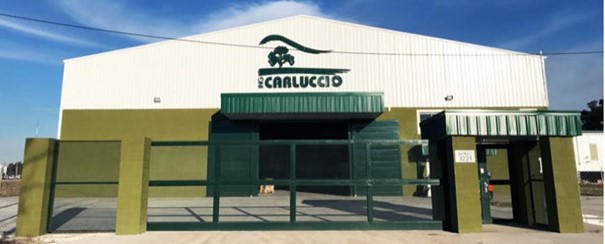 The company is based in Argentina, and 30-40 people work at ING. CARLUCCIO aid a versatile customer base of medium and big nurseries with their knowledge and high-quality products. They support all types of growers ranging from vegetable or citrus nurseries to tobacco or yerba mate companies. Tomás Forte, Agronomist Engineer at ING. CARLUCCIO is happy to tell us a little more about the way they like to work and the existing synergy with Kekkilä Professional.
Sharing experiences and learning together
To Tomás a strong business relationship is built on honesty and trust. He and his customers value the high and constant quality of the Kekkilä Professional portfolio they supply, but he also greatly appreciates the technical support provided.
"Sharing experiences and doubts, consulting each other, and learning together makes you stronger. That's when a partnership with a supplier shows its value." Tomás elaborates.
Tomás continues by explaining why their wish for the future is to not only supply to more growers, but also expand their Kekkilä Professional portfolio: "Our experience working with Kekkilä Professional is excellent. Kekkilä Professional products are the higher quality option and the structural stability over time is unsurpassed. The substrate brand is well-known in our region and growers know it to be an excellent brand."
Overcoming obstacles
ING CARLUCCIO's desire to grow comes with some challenges, like the need to double its storage and processing capacity. Logistics in general are influenced by global market forces and can sometimes cause some headaches.
"The biggest issues we've encountered lately are the flow of imports and some monetary obstacles in Argentina," Tomás adds. These forces can complicate the constant supply, both to a distributor and to its customers.
We like what we do
The team within ING. CARLUCCIO works closely together and clearly enjoys supporting its customers. "Our company values are honesty and professional training, and we strongly focus on personal development. We believe that by working together, in an orderly manner, great goals can be achieved," says Tomás.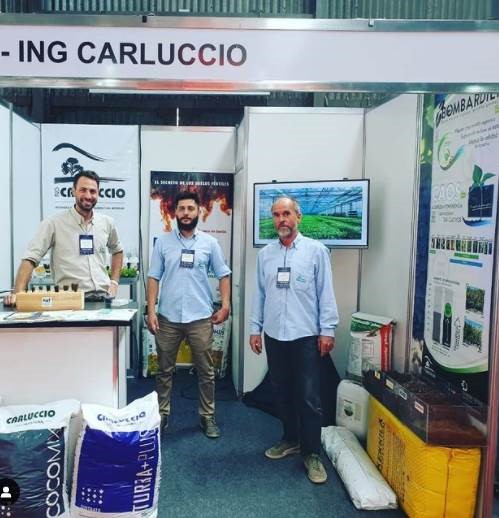 He is proud to get up every day knowing that he enjoys his job and stands firmly behind his company.
Would you like to get into contact with the team at ING CARLUCCIO, or are you eager to find a distributor like them in your region? Look for their contact details here: