Different production methods require different substrates for seed propagation. The main factors affecting the growing media requirements are tray size, irrigation system, climate and plant type.
Blocking Mixes for compressed blocks
Substrates for differently sized plugs
Depending on tray size, our fine fraction substrates are composed of premium Baltic peat or Finnish Sphagnum fuscum dominant peat which provide the plants with optimum water and air content.
The mixes are widely used for the propagation of various vegetables such as tomato, cucumber, lettuce, different peppers, melons, cabbages and herbs.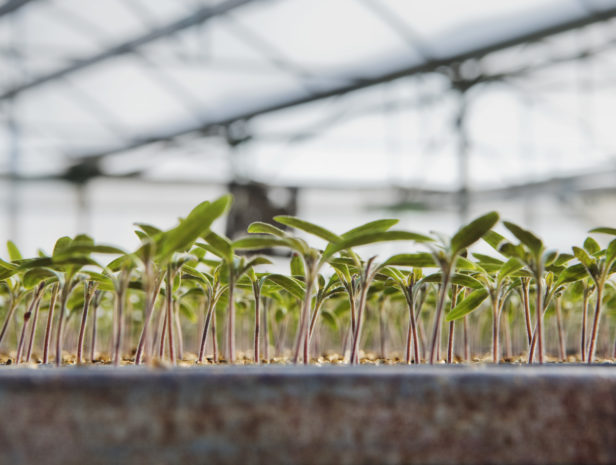 Substrates for trays with 160-600 plugs
The recommended products are fine fraction mixes with uniform structure suitable for the smallest plug sizes and machine filling.
Standard products
Winning properties
Extremely porous structure of C1 R8089
Suitable for Ellepot systems
Versions also for organic growing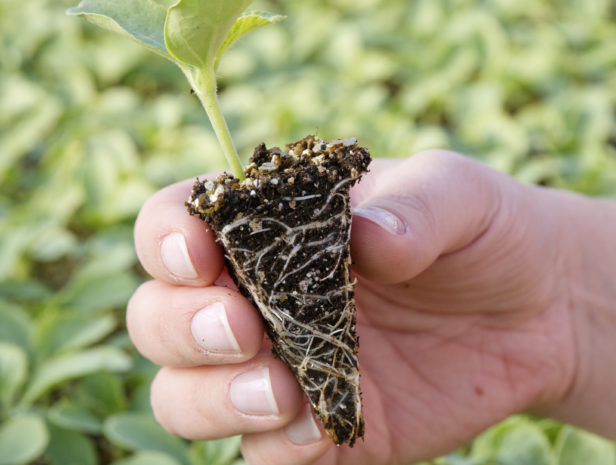 Substrates for trays with 72-120 plugs
Growing media for medium sized plugs and species that need increased drainage.
Standard products
 C1 W P R8320
DSM 2 W P R0640
Winning properties
Addition of perlite provides increased drainage
Extremely porous structure of  C1 W P R8320
Suitable for Ellepot systems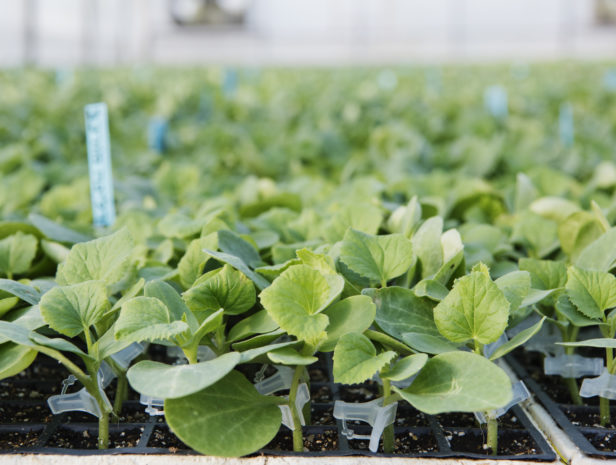 Substrates for trays with 36-48 plugs
Mixes for grafted vegetables
Growing media that is used for transplanting grafted young plants contains a wetting agent and one of Kekkilä's own starter fertiliser KS1 or KS0N. Substrates for grafting cucumbers, watermelons & melons have a coarser structure suitable for larger trays and long growing period.
Standard products
OPM 015 W L1 R6020
015 W NR1 KS0N RA037
OPM 420 W R8045
Winning properties
Coarser structure for longer growing period
Designed for grafting cucumbers, watermelons & melons
015 W NR1 KS0N RA037 with KS0N for more control over growing
Substrates for different irrigation systems
Our substrates are being used worldwide from the growers who are having different methods and ways of irrigating. Quality and quantity of irrigation and substrate performance makes a big impact in growing conditions for your young plants. Our perfectly chosen mixes are made to suit any type of irrigation technology and climate.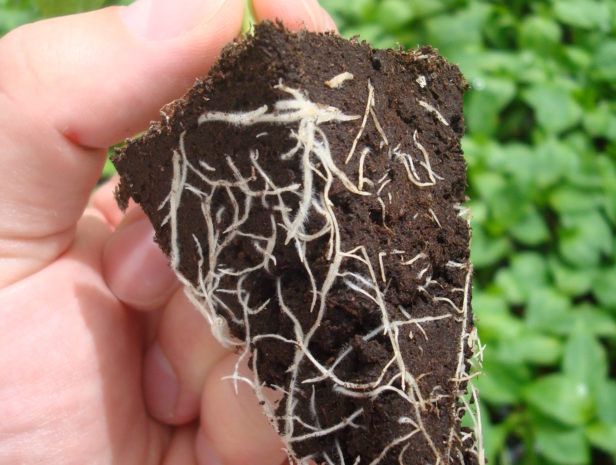 Manual irrigation in tropical or warm climate
In hot climates of Turkey, Middle East, the Mediterranean region and South East Asia evaporation and transpiration are increased. Our Tray Seedling Mixes (TSM) with brown and finest dark peat have high water holding capacities  which save water by keeping it easily available for plant uptake.
With manual irrigation it is important for the plugs to absorb water fast and to hold it for a long time. The peat raw material of the products in the TSM product range is a special mixture of 50-80% dark peat are designed for growing in harsh conditions.
Standard products
TSM 1 W 20/80 R7252
TSM 3 W R7342
Winning with proprieties
Darkest substrates for tray seedlings
High water holding capacity for hottest climate zones
Fast absorption of water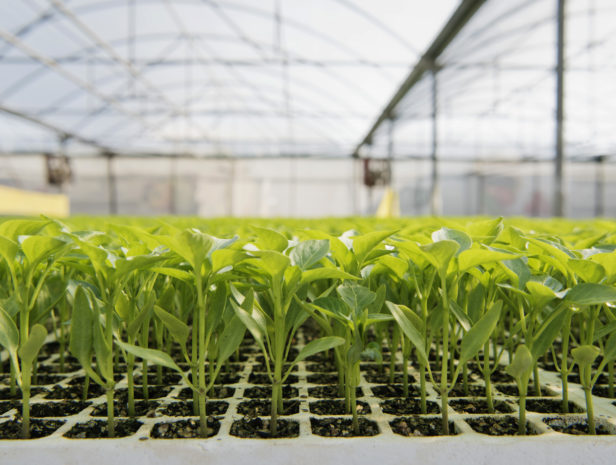 Beam or overhead irrigation
Substrates with white and brown peat for professionals with easily adjustable growing conditions for optimum growth and high performance. These mixes with high technical qualities are designed for use in greenhouses with the ability to adjust irrigation, fertigation, temperature and other environmental conditions.
Standard products
C1 R8089
C1 TURBO R8092
TSM 1 W P RA039
DSM 1 W R0630
Winning properties
Extremely porous structure of C1 R8089 and C1 TURBO R8092
High water holding capacity of TSM 1 W P RA039
Suitability of C1 R8089, C1 TURBO R8092 and DSM 1 W R0630 for Ellepot systems
Versions also available for organic growing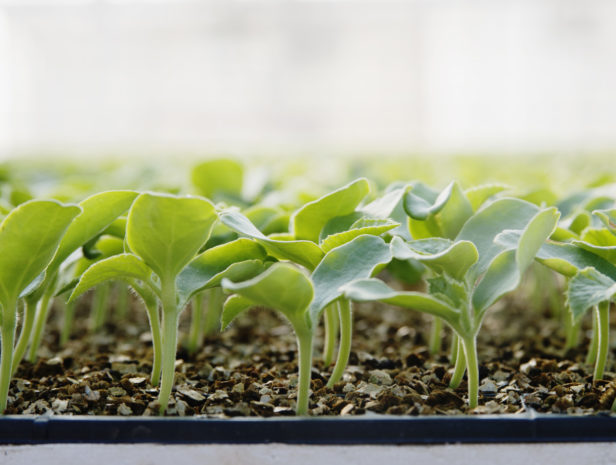 Suitable for organic production
Our substrates which are suitable for organic young plant production are are unfertilised but limed to pH 5,9 (1+5, EN 13037 method) so they suit most crops.  Kekkilä C0 R8396 and Kekkilä DSM 0 R0610 are typically used for production of vegetable, herb and ornamental young plants in plugs and trays up to 5 cm. They are also suitable for Ellepot systems. Kekkilä C0 R8396 and Kekkilä DSM 0 R0610 and certificates of their OMRI listing can be found from OMRI's website https://www.omri.org/mfg/kek.
The Organic Materials Review Institute (OMRI) is a non-profit organization which serves the organic community and the public by verifying inputs, such as fertilizers and other products intended for use in producing certified organic food or fibre. Products that meet the USDA organic regulations (National Organic Program, NOP) are listed in the OMRI Products List©. OMRI is a voluntary program which reviews independently and thoroughly manufacturers products to assure compliance with the organic standards. OMRI reviews the ingredients as well as the manufacturing process to ensure that OMRI Listed products are made without prohibited substances.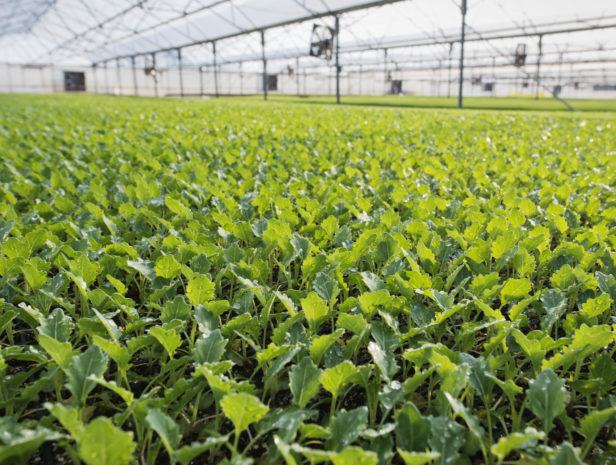 Substrates for cabbage
Mixes with adjusted pH and EC levels to suit the production of cabbage
C1 W CABBAGE R8408
DSM 2 W CABBAGE R7237
For increased water holding capabilities and growing in extreme conditions. Dark peat gives support to the strong root system of cabbages.
TSM 2 W KS5 CABBAGE RA034