Nursery plants that have been grown in a containers for one or more seasons have well developed root systems. In container grown plants the root system stays intact when transplanting into landscape environment thus limiting transplant shock and helping plants continue growth in their new environment.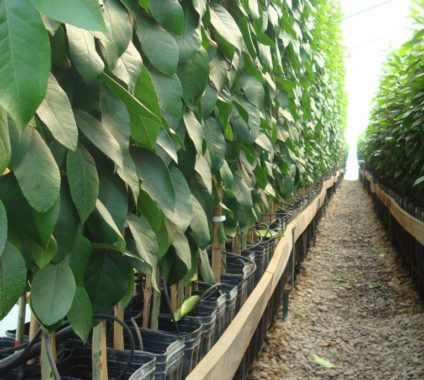 Fruit and nut trees
The substrates  for nursery production of different fruit and nut trees have good drainage and air capacity to enable a perfectly developed root system. The wood fibre in the FLOW portfolio of products improves the structure giving optimum properties for the substrate
Winning properties
Roots are better developed
Growing time is reduced
No stress for the plant when it is transplanted in the ground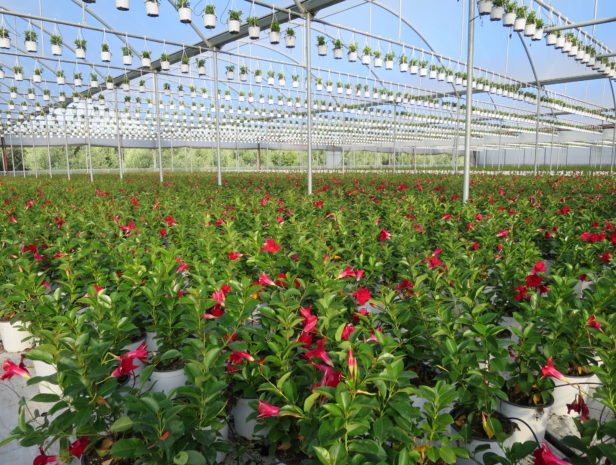 Perennials
When selecting the perfect growing medium for herbaceous perennials, the irrigation system, plant species, nutrition plan as well as outdoor and microclimate conditions need to be taken into account.
Products with clay improve the availability of nutrients, re-wettability and structure of the substrate. Clay also increases the water retention and provides more compact growth.
Standard products for pots up to 3 liters
OPM 025 W CL R7409
OPM 525 W CL R7410
OPM 420 W CL R8307
Winning properties
Suitable for a wide range of perennial plants
Addition of clay for uniform water and nutrient uptake and good structure
Even growing conditions throughout the growing period
Standard product for wet conditions
Winning properties
Designed for nurseries growing perennials outdoors, with more rainfall
Perlite provides good drainage and healthy roots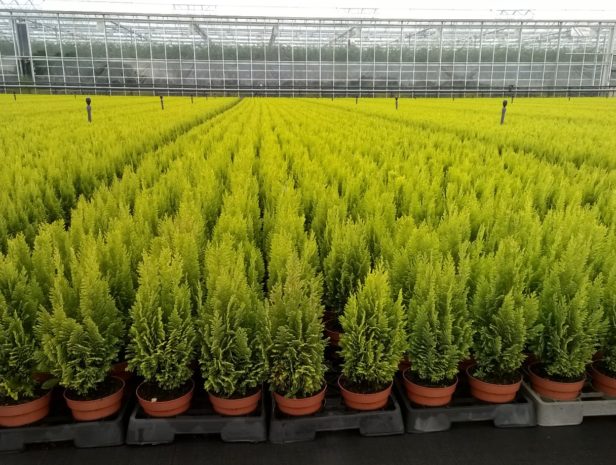 Trees and shrubs
Production of trees and shrubs in larger pots requires a substrate with long lasting properties as it is used for an extended period. The coarseness and other materials of the mix depends on the pot size and the plant species.
Winning properties
Top quality additives offer good drainage, optimal nutrition uptake and root development
Possibility to adjust pH levels, add controlled release fertilisers to suit growing requirements of coniferous & deciduous trees and shrubs.
Even flow and improved drainage