Production manager Eduardo González tells us they have been using Kekkilä Professional bagged substrates and grow boards for about 2 years now. "With these products, and the support of our distributor we've been able to improve the management of the crop. We've also improved both the plant and fruit quality" he explains.
With perseverance Hidroponía Villarrica grew
When asked about the history of their company, Eduardo shares the following: "Hidroponía Villarrica was born from the idea of a young member of the González's family. At first, our company was only occupying 96m2 and it was growing slowly." Over the years they've faced plenty of challenges involving hydroponic growing. "But with enough perseverance, we've been able to position Hidroponía Villarrica well on the Paraguayan market and we've now even grown to 900m2 of production!" Eduardo adds.
At the moment their biggest challenge is to stay on top of innovations in production, while also maintaining a good economic balance. But that doesn't mean Eduardo is weary of the future: "In addition to strawberries, we also produce vegetable plants. Our goal for the coming years is to get our production to be 100% hydroponic with the help of Kekkilä Professional substrates."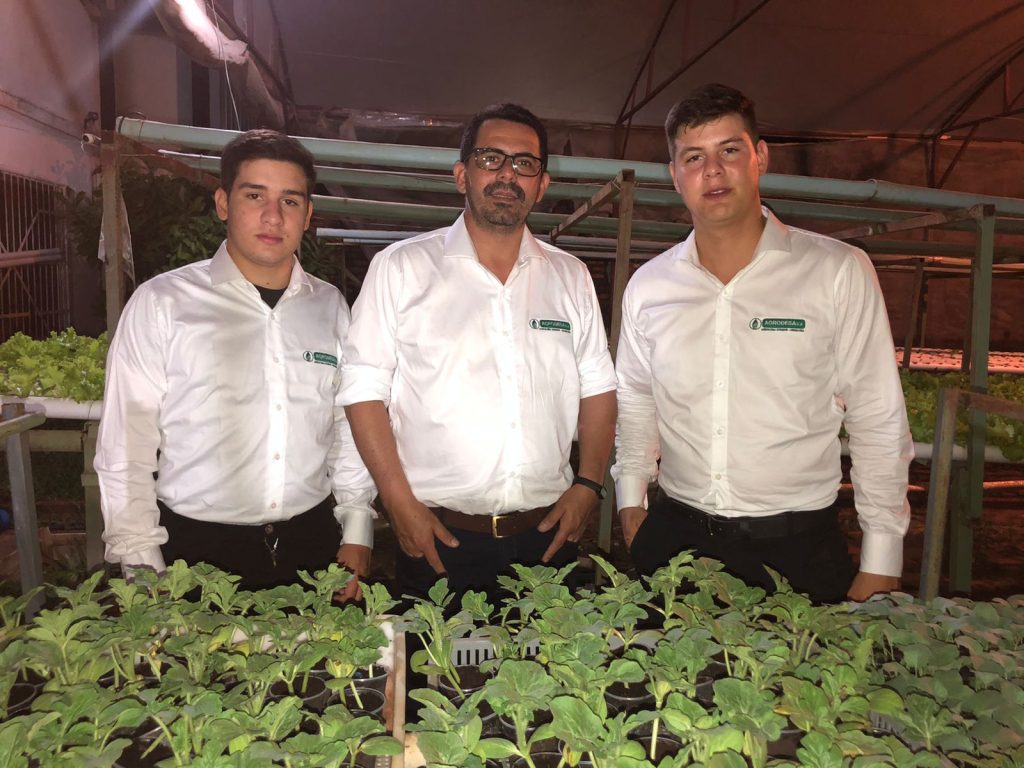 Honesty and taking responsibility
Those are the two core values of Hidroponía Villarrica. "Our staff believes in honest, constant work and being patient to get the best results. Taking our responsibility towards our customers is very important to us as a company." Eduardo elaborates. He sees this as actually the most important thing to be able to achieve success. "Creating a long-term relationship, meeting all their expectations, and being clear and honest about that, is what makes us a reliable supplier."
What role does Plastiagro play?
Hidroponía Villarrica gets their substrates from Paraguayan distributor Plastiagro. Eduardo tells us that they are quite happy with their relationship: "By using high-quality products from Kekkilä Professional, we're able to produce top-quality products ourselves. Plastiagro's assistance and knowledge of how we can get the best out of these substrates help us a lot."
It's important to us at Kekkilä-BVB that growers can rely on and build on the knowledge of our distributors.
Eduardo is certainly happy about the way this is going in Paraguay at the moment: "The quality of the products we use is high and consistent. In addition, Plastiagro even helped us to get the quality of all of our young plants on a constant high level too!"
Would you like to get in touch with a great Kekkilä Professional distributor like Plastiagro in your region? Have a look at the distributor finder: